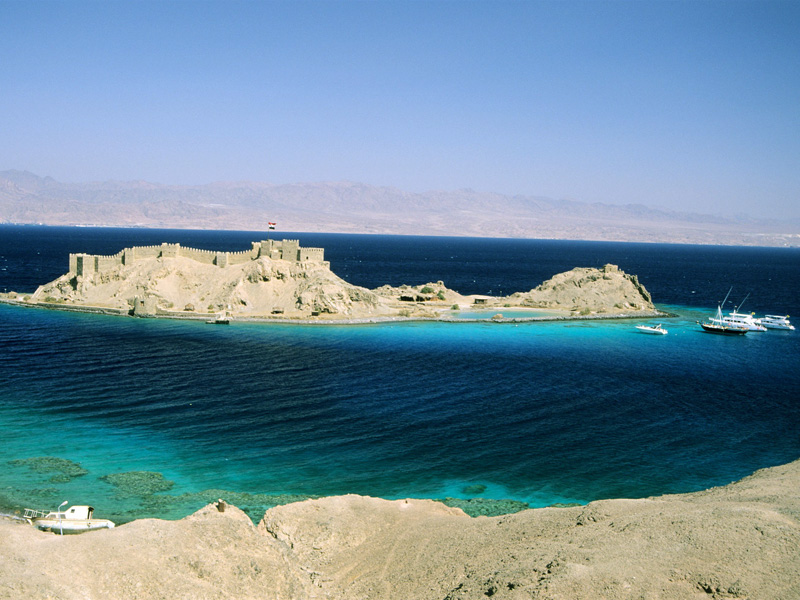 Environment Minister Yasmin Fouad announced a plan for the development of the Sinai and Red Sea natural reserves, implemented in accordance to the main objectives of the  "Egypt 2030" sustainable development strategy.
The Environment Ministry has prepared specifications for a number of investment portfolios in many reserves, and will put these portfolios up in public bidding in accordance with the law, she said.
Fouad added that the ministry has completed the drafting of a management plan for Sharm al-Sheikh and the Nabq area and has also prepared an architectural plan for the village of Gharqana in Nabq that is environmentally, socially and culturally compatible with the Bedouin nature of the village.
The ministry developed the services provided to visitors to the Ras Mohammed reserve and put construction bidding for the development and upgrading of the Mount Sinai roads in St. Catherine reserve, Fouad said, adding that the ministry has plans to develop Mount Sinai area.
The cadastral survey of the Blue Hole area in South Sinai's Ras Abu Galoum reserve has been completed as part of development plans for the area's structural design and visitor services.
An environmental study has been also prepared to economically exploit the islands of Tawal, Topia al-Baidaa, and Om a-Sheikh in the Red Sea, according to Fouad.
The ministry has also prepared a plan for the development of financial resources in the Wadi al-Gemal protected area in Marsa Alam, and prepared specifications for investment portfolios in Wadi al-Gemal, Wadi Degla, Qarun, and Wadi al-Rayan protected areas.
Edited translation from Al-Masry Al-Youm