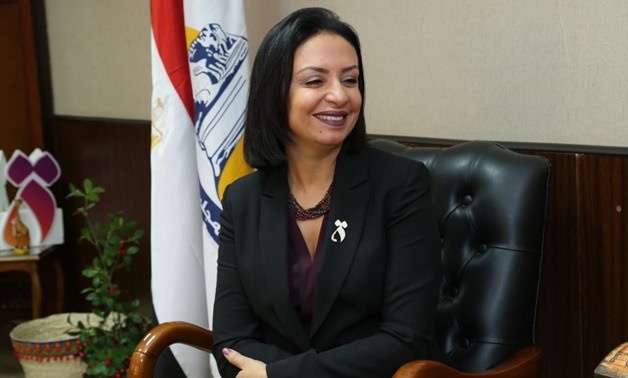 The Chair of the National Council for Women, Maya Morsy, won the membership of the Committee on the Elimination of Discrimination against Women (CEDAW) from 2023 to 2026, after getting  126 votes in the elections held, Thursday, at the UN headquarters in New York.
Egypt's mission to the UN in New York stated that the CEDAW includes 23 experts who have distinguished practical and academic expertise and qualifications in women's issues.
The candidacy of Morsy for the committee comes within the framework of Egypt's keenness to continuously contribute at the international level to the advancement of the status of women around the world, especially through the elimination of all forms of discrimination against them, Egypt's mission to the UN, said.
Egypt's permanent representative to the UN, Osama Abdel Khalek, said that Morsy has been described as highly competitive, as she received the fourth highest number of votes among 23 candidates competing for 12 seats, during the mid-term elections of the Committee.
Abdel Khalek expressed his deep thanks to all the delegations that supported the Egyptian candidate during the elections; which he said confirmed the position that Egypt enjoys in the international community, and reflected the high competency and experience that Morsy enjoyed.
The past weeks witnessed intense efforts led by the Foreign Ministry, Egypt's embassies and Egypt's Permanent Mission to the UN to secure the votes needed for the Egyptian candidate to win this difficult electoral battle, Abdel Khalek said.