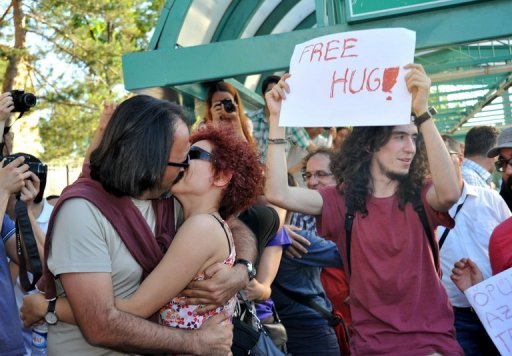 Amnesty International's chairman in Turkey has been detained as part of a crackdown against people suspected of links to US-based cleric Fethullah Gulen, whom Turkey accuses of orchestrating last year's failed coup.
The rights advocacy group said late on Tuesday that Taner Kilic, a lawyer, was detained at his home in western Turkish city of Izmir along with 22 other lawyers. Both his home and office were searched, Amnesty said.
His detention did not appear to be linked to his work with Amnesty International and the organization was not believed to be specifically targeted in the police sweep, the rights group said. Amnesty said it was not clear why Kilic was suspected of having ties to Gulen's movement.
Amnesty's Secretary General Salil Shetty said the detention of Kilic and 22 other lawyers was proof of "how arbitrary" Turkey's crackdown on the Gulen movement had become.
"In the absence of credible and admissible evidence of their involvement in internationally recognized crimes, we are calling on the Turkish authorities to immediately release Taner Kilic along with the other 22 lawyers," said Shetty.
There was no immediate comment from the Turkish authorities on Kilic's case.
Turkey has launched a massive crackdown on Gulen's followers since the July 15, 2016 coup attempt, arresting some 50,000 people and purging tens of thousands of others from government jobs. On Wednesday, authorities issued warrants for the detention of eight former and current employees of Turkey's defense company, ASELSAN, suspected of ties to Gulen's movement, the state-run Anadolu Agency reported.
Critics say the government is using a state of emergency declared after the attempted coup to clamp down on all opponents.