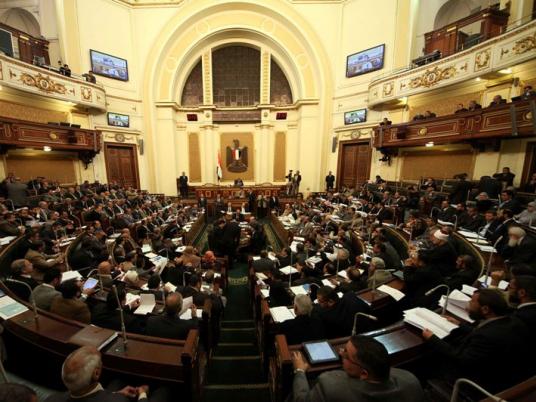 The Shura Council Human Rights Committee recommended during a meeting Thursday establishing a court for "transitional justice" to deal with Egypt's current political stage.
Egyptian Social Democratic Party leader and Human Rights Committee head Ehab al-Kharrat said the committee should create transitional justice laws within six weeks to unable the judiciary to deal with the current period. Such laws will also help improve security in the country and serve as a mechanism for ensuring transparency and accountability within the police and the judiciary.
Kharrat said that the committee will contact senior judges knowledgable about transitional justice issues, adding that transitional justice in Egypt had been postponed by ongoing political conflict.
Former Constituent Assembly member Nour Eddin Radwan said that there should be an integrated system for transitional justice that guarantees both moral and financial compensation, and added that law enforcement,
Radwan said the aim of the transitional justice law is to build a sound democratic society based on openness and reconciliation, and added that law enforcement and an independent and reformed judiciary are necessary for a successful transition, and called for the formation of specialized transitional justice courts and broader public awareness of the concept of transition justice.
Radwan also criticized the lack of political dialogue in Egypt, saying that lawmakers should assume good faith in dealing with one another in order to avoid the division that characterized the Constitution drafting process.
Edited translation from MENA