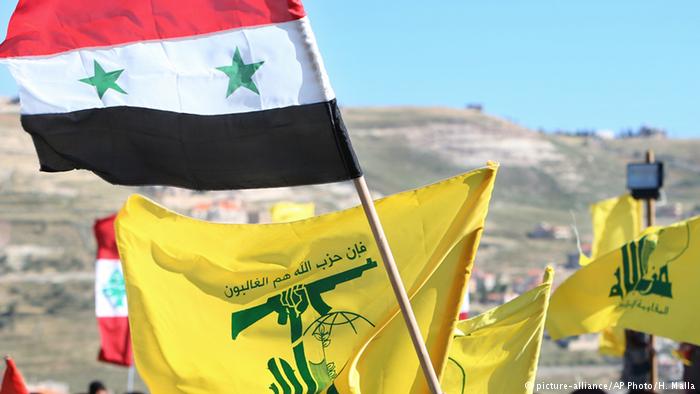 The US Justice Department announced on Thursday plans to create a special task force to crack down on what it dubbed "narcoterrorism" by the Lebanese militant movement Hezbollah.
The unit will be made up of specialists in money laundering, drug trafficking and terrorism, the department said. It will seek to target Hezbollah's entire sprawling network, which is thought to reach from Africa to as far as Central and South America.
"The Justice Department will leave no stone unturned in order to eliminate threats to our citizens from terrorist organizations and to stem the tide of the devastating drug crisis," said Attorney General Jeff Sessions. "The team will initiate prosecutions that will restrict the flow of money to foreign terrorist organizations as well as disrupt violent international drug trafficking operations."
The move comes on the back of a December report published by US news magazine Politico, which accused the Obama administration of stymieing a probe into Hezbollah's drug trafficking operations for fear of jeopardizing the 2015 nuclear deal with Iran.
"The 'Hezbollah Financing and Narcoterrorism Team' will begin by assessing the evidence in existing investigations, including cases stemming from Project Cassandra, a law enforcement initiative targeting Hezbollah's drug trafficking and related operations," the department said.
In 2011, the Obama administration said it had uncovered billions of dollars worth of laundered money that had been filtered through the Beirut-based Lebanese Canadian Bank, a supposed "primary money laundering concern." Meanwhile, funds from overseas operations were laundered through Panamanian shell companies.
According to Derek Maltz, a former official at the US Drug Enforcement Administration (DEA), the proceeds were used by Hezbollah to buy weapons for its operations in Syria and to support Iran-backed rebels in Yemen, who are fighting Saudi-sponsored government forces over control of the country.
A move underpinned by Iran relations
Hezbollah, which is considered a terror organization by the US, receives strong military, financial and strategic support from Iran.
The US announcement to resume its crackdown against Hezbollah signals that the Trump administration could be prepared to break away from the Iran nuclear deal, which gives Iran relief from sanctions in exchange for curbs on its nuclear program.
US President Donald Trump is due to decide on Friday whether to renew his country's waiver on nuclear-related sanctions, as well as decide on Saturday over whether to renew his certification of the Iran deal. On Thursday, EU leaders met with Iran Foreign Minister Javad Zarif to the urge the US not to walk away from the accord.
Trump has repeatedly pledged to walk away from the deal, having repeatedly accused his predecessor Barack Obama of giving away too much to secure the agreement with Iran.
The US' Middle East allies Saudi Arabia and Israel have also raised the alarm over what they say is Hezbollah's rising power In Lebanon and the wider region.